Hang Tags - Simple Marketing
News and Media
Industry news.
Hang Tags - Simple Marketing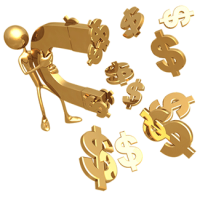 Marketing is important, but not everyone knows how to do it effectively. We often miss the most important aspects of marketing. If only we knew there were simple techniques to make life easier. Sometimes, thinking small can achive huge rewards!
Hang tag printing (or clothing tag printing) is actually a small and simple print material often ignored due to it's size. Hang Tags are not just for identifying clothing or garments business. Clever business owners understand that clothing tags can be so much more than that! Hang Tags can also promote other products, as well as, serve as a business card promoting your business, brand and image as a whole. Intelligently designed Hang tags can make lasting impressions at just the right time - when the buyers are ready to buy!
Order Clothing Tags online at AbsoluteColor.com!
Before sending to print, it's important to understand the following design techniques:
- Choose your design elements carefully. Picking the right colors, font, images and style to reflect your business image best is not always an easy task. Doing a little research about color psychology can help with color choice. It's always wise to keep a consistent message & look between your logo, business theme and clothing tag.
Needlng help with logo design? Contact us at AbsoluteColor.com. we are here to help!
- Create a concise message. Your images will compete with your message for space. You don't have room to include a lot of details or clutter on your hang tag. Try your best to keep your message brief, clear and direct to the point. People should undestand the features and benefits within seconds. Casual conversational tone can make your message look more appealing / easier on the eyes. Seek non-expert opinions - test your clothing tag for quick comprehension.
- Creativeness grabs attention. A stand out shape will grab people's attention. Upon second glance at your hang tag they will then read your message and get more familiar with your business. But be sure to capture their first glance!
Needing help with Graphic Design? Contact us at AbsoluteColor.com. we are here to help!
- Avoid the following hang tag mistakes:
Excessive use of technical jargon vs focus on benefits
Illustrations that aren't easy to read for the average consumer.
Focusing too much on how the product came to be, versus what it can do for consumers.
Lack of focus on

clear

consumer benefits
Putting hang tags in hard to find locations.
Clothing tags that are too detailed.
Not expressing your brand message in a simple, concise manner.
Too many labels on the garments - too much to read.
Unclear message warranting a need for help by a salesperson.
Messages lost in the clutter of images and text.
Marketing and hang tag printing does not need to be difficult. Simply put, with common sense, a full understanding of your business and your target market, you can easily create successful simple clothing tags to encourage sales and repeat business.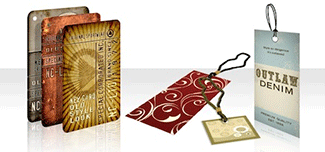 Order Hang Tags online at AbsoluteColor.com!
Need help making lasting impressions with your Hang Tags? Contact us here at AbsoluteColor.com!
Related Posts