How Absolute EDDM Helps Businesses Attract New Customers
News and Media
Industry news.
How Absolute EDDM Helps Businesses Attract New Customers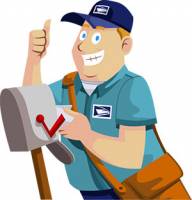 Absolute EDDM (Every Door Direct Mail) makes it easier for small businesses to attract new customers.
Absolute EDDM's new online tool for its Every Door Direct Mail feature helps small businesses find demographic data for specific delivery routes and print their marketing materials. Place your EDDM order online and Absolute EDDM handles the rest.
These new EDDM tools reiterate Absolute Color's goal to create simple and easy-to-use mailing and shipping products that allow business customers to focus their attention on building up their business.
These new EDDM online tools, complete with demographic data by route, allows our customers to map out target areas and select delivery routes by household size, age or income — all from a home or office computer at a price they can afford.
Every Door Direct Mail lets local businesses reach customers, without the need for names or addresses. The improved online mapping tool is easy to view and allows users to easily choose the neighborhoods, cities or ZIP codes they want to target.
Every Door Direct Mail can be used with a wide range of formats, from oversize postcards to fliers. Mailing permits are not required, and at a postage cost of 16 cents per piece, Every Door Direct Mail is a cost-effective way to place coupons, menus and promotional calendars into the hands of customers and prospective customers.
With Every Door Direct Mail at Absolute EDDM, you can saturate an entire neighborhood with your message and have it directly in the homes and hands of your chosen audience.
For more information about Every Door Direct Mail, visit AbsoluteEDDM.com.