Make an Impression with Printed Wedding Invitations
News and Media
Industry news.
Make an Impression with Printed Wedding Invitations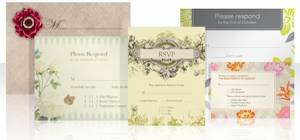 As you start to explore the possibilities of printing invitations for your wedding, you will most likely come across multiple printing options. Among the countless decisions you will need to make regarding your wedding invitations, one of them is who and how you choose to have them printed. Your wedding invitations are the first look your guests have of the occasion to come, so keep in mind no matter which option you choose, Absolute Color will print a wedding invitation that is exclusively and uniquely yours.
Printing wedding invitations with Absolute Color means that your design options are essentially limitless because there are virtually no restrictions as to what you can print. Not only are your design and color options unlimited, but your wedding invitations can be printed on a variety of paper options to create a wedding invitation that meets all your expectations.
Sure, there are other methods to creating wedding invitations such as engraving, thermography, letterpress, lithography, etc. but printing wedding invitations on quality paper stock is the most economical solution to producing elegant wedding invitations and staying on budget.
Let Absolute Color assist you in printing the highest quality wedding invitations to impress all your guests.
Courtesy of Absolute Color - Wedding Invitation Printer